Taxi Lisbon Airport – 24/7 Online Bookings
Book now your taxi at Lisbon airport and enjoy a quiet and comfortable arrival to Lisbon.
"Táxis de Lisboa" is a portuguese taxi company that provides services for all portuguese territory. We transport passengers in portuguese taxis (sea green and black colours) from the Lisbon airport to your hotel and vice versa.
Quality is our priority

 Vehicles in good condition
All our vehicles are very recent taxis, clean, and with air conditioning. Our vehicles have capacity for 4 passengers and 4 suitcases, however we can also have vehicles with greater capacity. Contact us if it is the case.

 Professional drivers
All our drivers are friendly and ready to help you with your luggage or any other problem. All our drivers had a period of 120 hours of training in order to be able to perform their function in the best way.

The drivers also have a professional identification card that must be visible on the taxi dashboard.

 Avoid queues to catch a taxi
In addition, this booking also allows you to save time and gives you more comfort, as you will not have to wait in line to catch a taxi. At some point of the year it can be quite uncomfortable with long queues to catch taxis.

Taxi parked very close to the arrivals area
It is important to note the excellent location of our taxi. We have our vehicle parked in the parking lot closest to the Lisbon airport arrivals area.
Some transport companies choose to put their taxis in parking lots far from the airport since they are cheaper, and this means that its passengers have to walk hundreds of meters with their luggage until they find the taxi.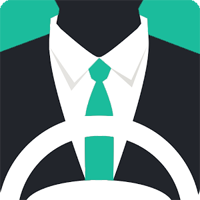 Private Transfer
Our driver will track your flight and will be waiting for you with a sign with your name next to the arrivals area of Lisbon airport. If your flight is delayed, do not worry!

We will send you more information on how to find our driver as soon as you make the reservation.

Service Door to Door
More direct transportation is impossible! Our driver will pick you up from the Lisbon Airport and he will take you directly to the door of your Hotel.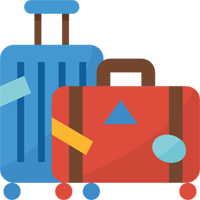 Confort
Avoid walking with your luggage from side to side. With our service you just have to put your luggage inside the taxi's luggage compartment, and then go directly to your Hotel.
Note: This is a free reservation. the payment of the trip will have to be made to the driver in cash at the end of the trip.
---